The Vision Zero Forum awarded Euroports Pietarsaari a "Level II occupational safety classification – approaching the world's forefront". The Vision Zero Forum is a network of workplaces coordinated by the Finnish Institute of Occupational Health. The forum promotes the continuous development of occupational safety and wellbeing at work, and the dissemination of good practices. The forum consists of 450 workplaces.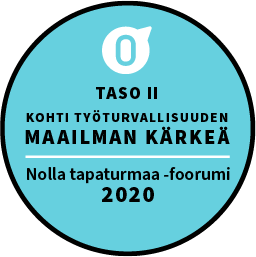 In 2020, Euroports Pietarsaari had zero accidents leading to absences from work. In the same year, the average number of occupational accidents in Finnish workplaces amounted to 25 accidents per one million working hours.
-For many years now, we have recorded safety observations in accordance with our objectives, and we make every effort to correct any safety deficiencies as quickly as possible. Last year, our goal was to record 90 safety observations, and just over 140 were recorded. This year, the goal is 120, and by last week, 90 observations had already been recorded," says Tony Hanner, Production Manager at Euroports Pietarsaari.
The port operator employs 42 full-time workers as well as temporary dockworkers in Pietarsaari. Each of them participates in the company's daily development work.
-The aim is to continuously improve safety and to minimise risks and their possible consequences. This can be achieved, for example, by changing working practices and acquiring various safety-improving equipment, and by ensuring the proper maintenance of machinery and equipment.
Awareness and safety observations help minimize risks
Hanner has discussed the factors that influenced the new safety level classification with occupational safety representative Tommy Liljekvist and the foremen of Europort's Pietarsaari unit. Collaboration, participation, and day-to-day awareness-raising have been mentioned in all discussions.
-We have actively improved occupational safety and the wellbeing of our staff and emphasised the importance of awareness. When we discuss these matters on a daily basis, safety remains a conscious concern and becomes part of our daily operations," says Hanner.
-We work together to develop occupational safety throughout the organisation, which means that everyone from dockworkers to managers invests in it. These issues have been and will be equally emphasised in work processes, training, meetings, and coffee table discussions. We have a very low threshold for addressing safety issues.
-At Euroports, safety is the responsibility of every employee. Everyone should make sure they arrive at work healthy and return home safe and healthy.
-The new safety level classification is a clear indication that we are on the right track. Personally, I would like to thank all our staff for their contribution so far. We will continue our efforts to create a safer workplace," says Hanner.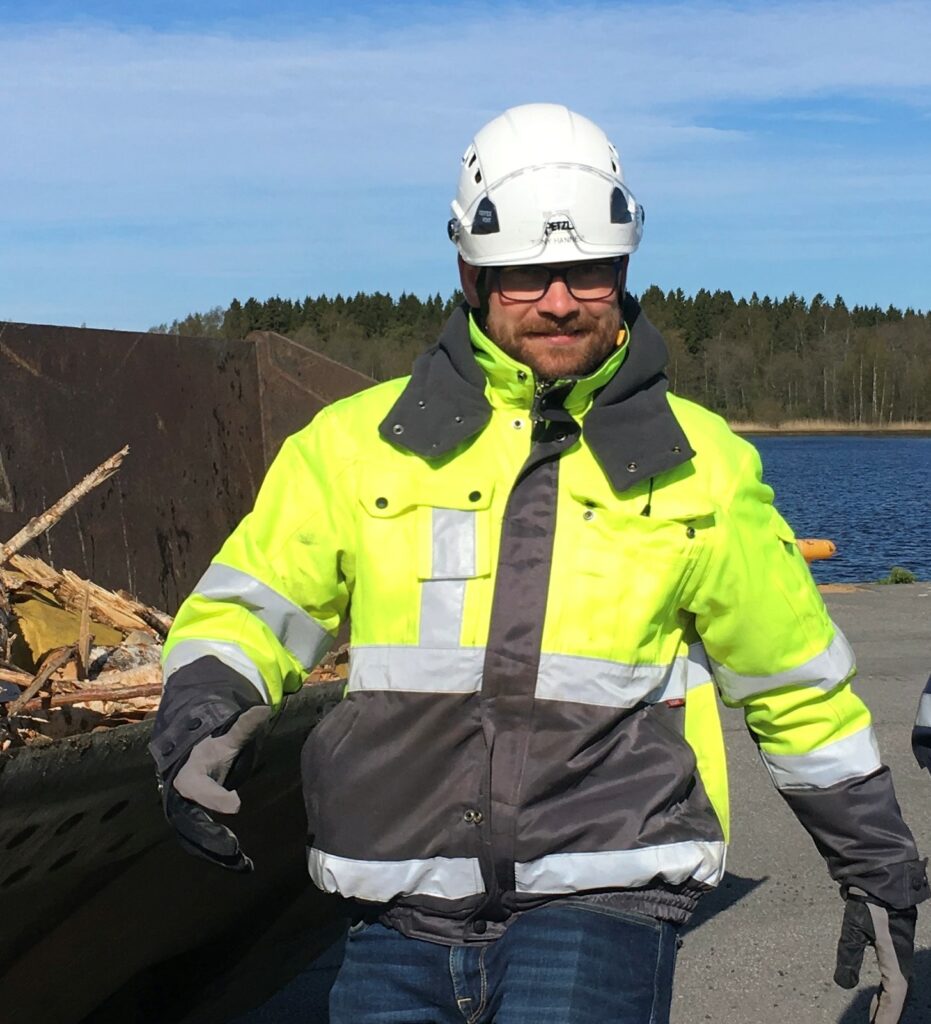 Production Manager Tony Hanner