Skilled and trained employees are vital to AIP's success. This is why various trainings that take place alongside work are highly important for companies in the area.
"We regularly arrange occupational safety, hot work and emergency first aid card courses, for example, to enable employees to obtain the certification required to work in the area. In addition, courses are also provided driven by other needs arising in companies.
"Such courses have included, for example, Excel and work supervision courses," says Johanna Heinoja AIP, who has been responsible for training in recent years.
Positive course feedback
AIP has always aimed to arrange quality courses that people are more than happy to attend. We have started to promote this in cooperation with OptimaPlus.
"We have received highly positive feedback for the courses we have arranged. The average grade has been 2.75 out of a maximum of 3 on the feedback form," says Johanna.
Highly successful courses are based on competent trainers and their practical approach to training.
"Our trainings aim to give customers what they need and what the law requires, and to present the content in an interesting way," says Rune Nyman, Managing Director at OptimaPlus, a subsidiary of joint municipal authority Optima.
He says that for a course to be successful, it's important that there is communication between everyone involved in the training. People remember things better in a conversational atmosphere.
Distance courses are also familiar at AIP
Corona has brought its own extras to the arrangement of training. Courses now take place remotely and in small groups. Even though emergency conditions continue, work at AIP continues as earlier and this means training continues as normal.
Training statistics 2020
22 courses
participants from 16 different companies in the area
320 trained AIP employees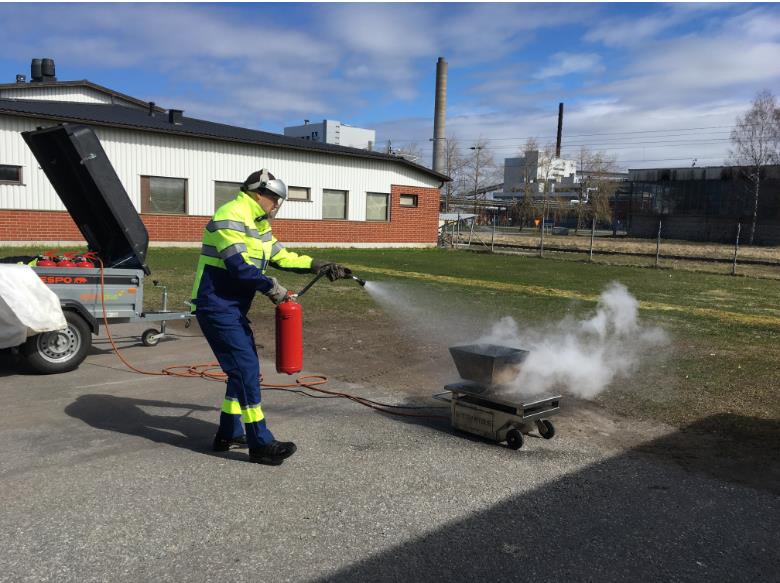 When doing hot work, it's also important to master first-aid fire extinguishing skills. AIP arranges hot work card courses regularly throughout the year.